Tonight's show is super deluxe, you're gonna have a blast with this one folks! And we just so happen to be reviewing a cigar called the Super Deluxe so thank God that all worked out nicely. If the show sucked… well, let's be honest here, the show never sucks so let the partying begin! And you know who else is super deluxe? You. You rock.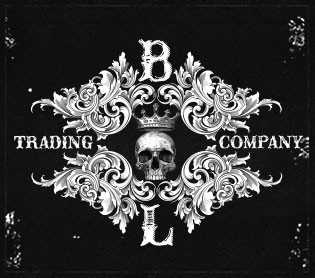 Size: 5 1/4 x 52 (box-pressed)
Wrapper: Mexican San Andrés
Binder: Ecuadorian habano
Filler: Nicaraguan
Price: $11.00 (I was able to track these down with a little bit of help from Cigar Fellas Cigar Lounge in Davison, Michigan but please remember when purchasing some fine Black Label trading Company cigars or other brands from FamousSmokeShop.com to use your new favorite promo code TNCC20 at checkout where it will knock $20 off your purchase of $100 or more!)
This new line from Black Label Trading Company was first released in September of last year and here's what the company's founder and blender James Brown said in a press release at that time:
"Super Deluxe highlights everything I love about bold tobacco," said James Brown, founder of Black Label Trading Co., in a press release. "The combination of Nicaraguan fillers and Mexican wrapper work together to create a rich, dark, earthy profile, with subtle spice and layers of complex flavors."
We have a history with the Black Label folks that stretches all the way back to when we first started the podcast. We attended a blending seminar put on by James at a nearby lounge, then we later interviewed him on the podcast properly, we've had our good buddy and Black Label national sales manager Derek Matthews on the show, and their cigars have made our year-end Best Of lists consistently since we've been doing this thing. So this little box-pressed motherfucker has a lot of pressure on its back tonight… DON'T SHIT THE BED SUPER DELUXE!
This cigar is presented in a very nicely done box-press format and there's just the right amount of give when gently squeezed between two fingers. The Super Deluxe features a prominent dark chocolate flavor on the cold draw partnered with some tea and a rich, chewing tobacco-like sweetness.
Upon ignition, there's a nostril-tingling black pepper present immediately and it is partnered with a medium-full French Roast coffee flavor on the draw. Construction early on is impressive with an easy draw and impressive smoke production. Around the one inch mark, a nice mineral saddles up with the spice via the retrohale and they work well together.
In the second half, the spice has tamed itself down on the retrohale and there's primarily that pronounced mineral through the nose, while a dark chocolate flavor has joined the coffee on the draw and these notes compliment one another very nicely. Construction has remained stellar so far, so much so that Tut called it "flawless" – that's high praise. This little sucker is a fast smoking cigar and thankfully we all started getting a little of that nose-tingling spice once again in the final third. Construction was fantastic overall and so was our impression of the Super Deluxe as a whole!
Once again folks, usually (before this mini apocalypse was thrust upon all of us) we would carefully – some of you have said "expertly" – pair our evening's beer with the cigar and movie and we'd all drink that same beer and compare notes. But since this whole COVID-19 shitshow has happened, each member of the TNCC is now solely responsible for risking their lives out in the wild and acquiring their own beers for each episode…
This 5.6% 59 IBU beer didn't ring a bell with any of us, in fact we all could have sworn that we had never heard of this brewery from Fort Worth, Texas before tonight. But, in typical TNCC fashion, it turns out that the good Doctor had selected this beer back on Episode 119. So not only were we aware of it – he had drank several of them. Classic TNCC baby! Anyhoo, who knows whether he enjoyed it back then but tonight he judged it to be a rather "unremarkable summertime beer". And while there's no conceivable way the Texas Blonde conceptually paired in the with Jaws 3 it certainly fit the Texas-based film we discussed this evening so there's that… one of these days we are going to do the same movie that we've already featured previously and that will be the night we officially call it quits.
THE DOCTOR'S PAIRING GRADE = F+
We've got a lot of pearl snap buttons featured in tonight's film so this beer makes perfect sense! This pilsner is snapping' in at 5.3% ABV and 45 IBUs. Tut found the Pearl Snap to be a bit more hop-forward than most pilsners and that kind of flavor curveball is always welcome around these parts.
TUT'S PAIRING GRADE = B
The SMash SMaSH Sour Texaus IPA is an interesting beer in that it features just one malt (Texas) and one hop (Australia). This seasonal sour smashes in at 6.7% and 40 IBUs but that hop bitterness is negligible due to the acidic sourness of the beer. Hopefully my lips unpucker by the weekend BUT much like Blue Owl's Teeny Hopper that I featured on our last episode, after the first few initial sips the Smash Smash settles down and I quite enjoyed it! Fortunately tonight's cigar is so strong that it paired just fine and its flavors never conflicted with this unique IPA one bit. And tonights film Action U.S.A. features all sort of shit smashing in to each other so this makes Cade's pairing a bonafide homerun smash!
At 9.1% and 72 IBUs… honestly folks, I put the IBUs much more at around the 69 mark… giggitty… but any way you shake a stick at it this double IPA rocks! I love this beer, and have for a long while now, so I encourage y'all to embrace it and enjoy it because it's awesome! And it pairs with any cigar you'll face it against fantastically, it's that damn smooth…
CADE'S COLLECTIVE PAIRING GRADE = A+
From Destihl's "Deadhead" series of beers comes this New England style Hazy IPA driving in at 7% and 55 IBUs. Yaks found this beer to be very smooth and citrusy with minimal hop bite and it did not interfere with his cigar whatsoever which is always a good thing. If a beer isn't going to compliment the stogie you just pray that it stays outta the way and that's just what the Driving That Haze did. And tonight's film features a ton of scenes where dudes are driving so I guess it kinda works from a pairing standpoint… barely.
YAK BOY'S PAIRING GRADE = C+
I guess if you're gonna call your movie Action U.S.A. you better motherfucking deliver on that ballsy title and, I'm happy to report, that this movie passes the test. Directed by a stuntman and written by a dude who clearly has a fondness for crazy awesome stunts, this underseen gem features one jaw-dropping action sequence after another. In the vast sea of Lethal Weapon inspired knockoffs this is one of the best!
While Action U.S.A. functions just fine as is, we all wished that a separate film had been made just featuring the 3 primary henchman as their scenes together were pure cinematic gold. In particular, Ross Hagen's highly memorable and entertaining performance as "Mr. Drago" stole every moment of screen time that he appeared in. Which is really saying something as there are so many explosions and dudes soaring through the air in this movie that any acting performance that stands out among the fireballs and bullets is praiseworthy indeed.
The TNCC crew has a lot of fun with Action U.S.A. and I think you'll have a blast joining us for this blood-soaked, crazyass, joyride of a film. So get to clicking the links at the bottom of this page and JOIN THE PARTY!
Please leave us comments on the YouTube episode page and subscribe while you're there, provide us with a review on iTunes, or be a real stud and do both! All these seemingly small gestures would be greatly appreciated as they let us know exactly what you're thinking about this sweat-soaked tidal wave of hardbodied insanity we like to call The Tuesday Night Cigar Club.
Below is tonight's full episode for both your viewing and listening pleasure. Thank you for checking out The Tuesday Night Cigar Club and we'll see you next time when we review another cigar, adult beverage, and film. May the wings of liberty never lose a feather…
Podcast: Play in new window | Download (57.1MB)
Subscribe: Apple Podcasts | RSS