Well boys and ghouls, we are officially smack dab in the middle of our annual "Countdown to Halloween Bootacular & Spooktastic Drinking Extravaganza"! As loyal listeners of the show know well by now, the TNCC loves this time of year and we always look forward to programming a fun batch of horror films to talk you through on a crisp October night as you put your feet up by the fireplace and sip on something tasty. Unless you live in Central Texas, like us, where it's still 90 fucking degrees outside. But I digress. Tonight's film may seem like more of a "thriller' on a surface level but, trust us, this puppy delivers real deal scares and it leads us into some fantastic discussion. Of course the inclusion of a phenomenal cigar and copious amounts of booze helps grease the wheels as well. Speaking of which…
Tonight we sadly fill The Boot Of Remembrance for the late Burt Reynolds. We had a good stretch of time where we didn't have to remove The Boot from its ceremonial altar but this one was a no brainer. In fact, it wasn't just enough to chug The Boot and reminisce, in pure Tuesday Night Cigar Club style we downed some scotch in honor of Mr. Reynolds as well. I've been called "The Burt Reynolds of Podcasting" so much over the last few years, by both men and the ladies, that it only seemed right…
So click on the links below to watch or listen to the show and join the good times, I promise you won't regret it.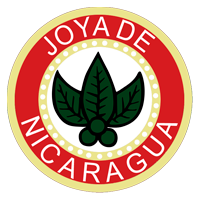 Size: 6 x 54 double-tapered figurado called the "Diadema". The only other size being produced is a 7×50 Churchill, the company chose these two vitolas because they were the most popular cigar sizes in the early years of the company.
Wrapper: Nicaragua
Binder: Nicaragua
Filler: Nicaragua
Price: $20.00
Joya de Nicaragua is now half a century old and, to celebrate this landmark anniversary, the company has released a very special cigar – the Cinco Décadas. Man, a half century is a long time to stay in business. Do you think the TNCC will all live see the half century mark? Wait a minute, that's not that far away… still, I think, as The Doctor would say "it's far too early to tell"…
On the cold draw we picked up fruit (grapes) and upon ignition a wonderful aroma flooded the entire table as a burning wasabi spice flooded our noses. It's serious eye-watering business and its balanced by a subtle sweetness underneath the spice that's just perfect. That spice just hangs in your nose, punishing you (punishing you in a good way that is). On the draw we immediately experienced cream, earth, coffee, and that same raisin-like sweetness that's noticeable on the retrohale.
The spice continues on the nose but the sweetness relocates completely to the draw. A mineral-heavy earthiness dominates the draw with secondary flavors of coffee and leather. Tut flipped out over a combination flavor-wise of cinnamon and graham cracker and while we didn't pick up on it initially we sure wished we had… Beautiful blue smoke pours off of the cigar from both ends and construction is perfect.
The Cinco Décadas was so damn complex out of the gate and it retains that complexity throughout. It's medium strength, full bodied and construction never falters. The creaminess melds with both the coffee and Nicaraguan earthiness so well, we never wanted it to end. Milk chocolate also steps into the door of the party after the halfway point just as the strength jumps up a notch to our surprise. But sadly, eventually, all cigars must end. Tut admitted on tonight's show that the Joya Antaño 1970 Gran Consul that I handed him many moons ago opened his eyes to the brilliance of Nicaraguan tobaccos and this cigar takes a giant leap to the next level. Open the trade wars, give us all the Cuban smokes you can muster, there's nothing in the world like a Nicaraguan cigar done right and that's a fact, Jack. The Cinco Décadas is unquestionably delicious and it is a fitting cigar to mark a milestone in Joya de Nicaragua's history.
TNCC FINAL SCORE: 93
The brewers say this beer has an IBU of 5 but our expert palates put that number closer to a 3. Seriously, if the IBU is under 10 why even assign it a number? The Summer Solstice is malty, it has a clean finish, there's a subtle vanilla presence, and it certainly does live up to their claim of being "cream soda for adults". Unfortunately one of us at the table didn't care for cream sodas in general, so the Summer Solstice didn't work for him but the rest of us with more knowledgeable and refined palates enjoyed this seasonal ale and what it brought different to the table.
It's worth mentioning that we all highly disputed Anderson Valley's claim of this being a "summer beer" as the Summer Solstice has "fall beer" written all over it. However, no matter what season you drink this sonofabitch, two out of three podcasters say it's tasty. So pick up a sixer while you still can and let us know what you think!
I'm not going to say jack shit about tonight's film on this episode page because we cover absolutely every angle of Summer of 84 on the show, I couldn't possibly add anything here. I'll only say this, there's a Swatch watch wearing elephant in the room that needs to be addressed, despite some glaring similarities and some perhaps misleading (but totally understandable) marketing Summer of 84 is NOT a Stranger Things clone and should be treated with the respect it deserves. Which we do. On The Show. So click the links below and brace yourself 'cause we're going to entertain your parachute pants right off!!!
I love when we discover a cool new movie. I equally love it when we discover a delicious new cigar. I also highly enjoy it when Tut doesn't care for the night's beer and I get to watch him make funny faces with every sip. So everything truly came together tonight. It's a magical time of year, folks!
Please leave us comments on the YouTube episode page, provide us with a review on iTunes, or be a real stud and do both! All these seemingly small gestures would be greatly appreciated as they let us know exactly what you're thinking about this sweat soaked tidal wave of hardbodied insanity we like to call The Tuesday Night Cigar Club.
Below is tonight's full episode for both your viewing and listening pleasure. Thank you for checking out The Tuesday Night Cigar Club and we'll see you next time when we review another cigar, adult beverage, and film. May the wings of liberty never lose a feather…
Podcast: Play in new window | Download (126.4MB)
Subscribe: Apple Podcasts | RSS