This is it, the episode where the TNCC boys finally lose their shit. Welcome everyone to The Tuesday Night Cigar Club Episode 147! Tonight our "7th Annual Spooktastic & Booriffic Drunken March To Halloween" continues full speed ahead and something definitely stinks here in The Corner Of No Hope. So put a clothespin on your nose and click the links below to JOIN THE PARTY!!!
Size: 5 1/2 x 48 (corona gorda)
Wrapper: Connecticut
Binder: Nicaraguan habano
Filler: Nicaragua & USA (Pennsylvania)
Price: $10.00 (And please remember when purchasing some tasty Black Label Trading Company smokes or other fine premium cigars from FamousSmokeShop.com to use your new favorite promo code TNCC20 at checkout where it will knock $20 off your purchase of $100 or more)
This cigar made its debut at the at the 2018 IPCPR (now PCA) trade show and I remember we chatted with the Black Label folks a little bit about it as a Connecticut offering is somewhat out of their traditional wheelhouse. And I actually acquired tonight's cigar way back in March 2020 so these puppies have been resting in my humidor for around a year and a half now. You see, tonight's movie wasn't available to stream until just recently so the cigars and myself had to be patient, very very patient, because I knew in my heart that there was no other movie for the Porcelain cigar but this one… more on that later…
The Deliverance Porcelain is an attractive cigar featuring a silky, very smooth golden brown wrapper topped off with an expertly twisted cap (two of us were able to snap it off and avoid cutting altogether while others weren't so talented lucky). The Connecticut wrapper featured mild hay and barnyard aromas which Tut described as "horse manure" and I more accurately and pleasantly summed up as "rodeo stuff". First impressions were of a medium pepper backed by some baking spice on the retrohale and a leather note coming through loud and clear via the draw.
There is a slight coffee component which joins that leather fairly quickly in to the smoking experience. Tut didn't pick up on the coffee note but he attributed that to his super strong stout beer kicking any subtleness that the cigar had to offer right out the window. In the second half, a hint of cedar joins the pepper on the nose replacing that baking spice element that was detected earlier. Construction overall is outstanding with a damn near perfect draw and an excellent burn. It's worth mentioning that this is a very slow burning cigar, which when you do a 3 hour podcast is always appreciated.
The Deliverance Porcelain delivers a smooth, mellow profile from start to finish. Because this is a Black Label cigar, we kept waiting for the Porcelain to deliver some crazy strength or surprise us with a flavor transition that we never saw coming but that wasn't meant to be with this stogie and I'm almost certain that was the blender's intent. It's just a straight forward, highly enjoyable Connecticut cigar and sometimes that's enough.
Once again folks, usually (before the mini apocalypse was thrust upon all of us in 2020) we would carefully – some of you have said "expertly" – pair our evening's beer with the cigar and movie and we'd all sit around the table and drink that same beer and compare notes. But since this whole COVID-19 shitshow went down, each member of the TNCC is now solely responsible for risking their lives out in the wild and acquiring their own beers for each episode… usually with very mixed results.
This 10% Imperial / Double Milk stout has 40 IBUs and, according to Tut, it sadly tastes nothing like Count Chocula cereal. In fact, he didn't pick up on much chocolate flavor whatsoever, as he found the beer slightly bitter and a tad medicinal. So just to clarify, he was very disappointed in his beer selection. But, cmon, it's Halloween time and someone made a beer based on Count Chocula so how could he not try it?
TUT'S PAIRING GRADE = C++
At 5.3% and no discernible bitterness, Doc found this beer to be rather unremarkable (perhaps that's why we could find absolutely no record of then Texas toast Dirty Blonde Ale online, so what you see above is a random beer pic from Revolver's Instagram page). The Doctor selected the Dirty Blonde Ale because we are indeed talking about a very dirty movie tonight, he just wished that the beer had toasted better, sorry, tasted better…
THE DOCTOR'S PAIRING GRADE = D+
Yaks found this 6.6% 50 IBUs West Coast IPA to be quite enjoyable and it complimented his cigar very well. He chose the Hella Hopped because much of our film tonight was shot in Hopland, California so going with a hoppy West Coast style IPA made a ton of sense. Well done Yak Boy!
YAK BOY'S PAIRING GRADE = B-
Tonight's movie features an entity that is big time EVIL and the film's characters spend a lot of time down in the DANK sewer system so this beer, pairing-wise at the very least, was going to be a giant winner. And once I took my first sip of the Evil Dankster, I quickly declared it a winner flavor-wise as well! The 7% Evil Dankster features a very enjoyable profile with a nice hop kick (I expertly placed the unlisted IBUs around 60) and there's no maltiness present whatsoever. Whatever strength kick I was hoping for in the cigar but didn't quite get, the Evil Dankster filled in the gaps and that's the magic of a perfect pairing.
CADE'S PAIRING GRADE = A+
We don't typically feature a lot of monster movies on our annual "March To Halloween" but I thought I'd just squeeze one out here and if it stinks it stinks. All poop puns aside, yes, this is a shitty movie in every sense of the word. The titular Monsturd basically looks like an enormous growling chocolate Payday bar with arms, legs, and a pinched off head – pretty much exactly what you would envision a Monsturd looking like. And, yes, this is an extremely low budget monster movie but one of the areas it rises above the rim ~ if you will ~ is in its use of locations. Cool locations can really elevate an independent film and make it far less shitty but they can be a real pain in the ass to get access to so kudos to the team here… so there, I said something nice about Monsturd!
As far as our other thoughts regarding this giant shit sandwich of a movie, well you're just going to have to click the links below and join in the conversation. Cmon do it, DON'T BE A SHITHEAD!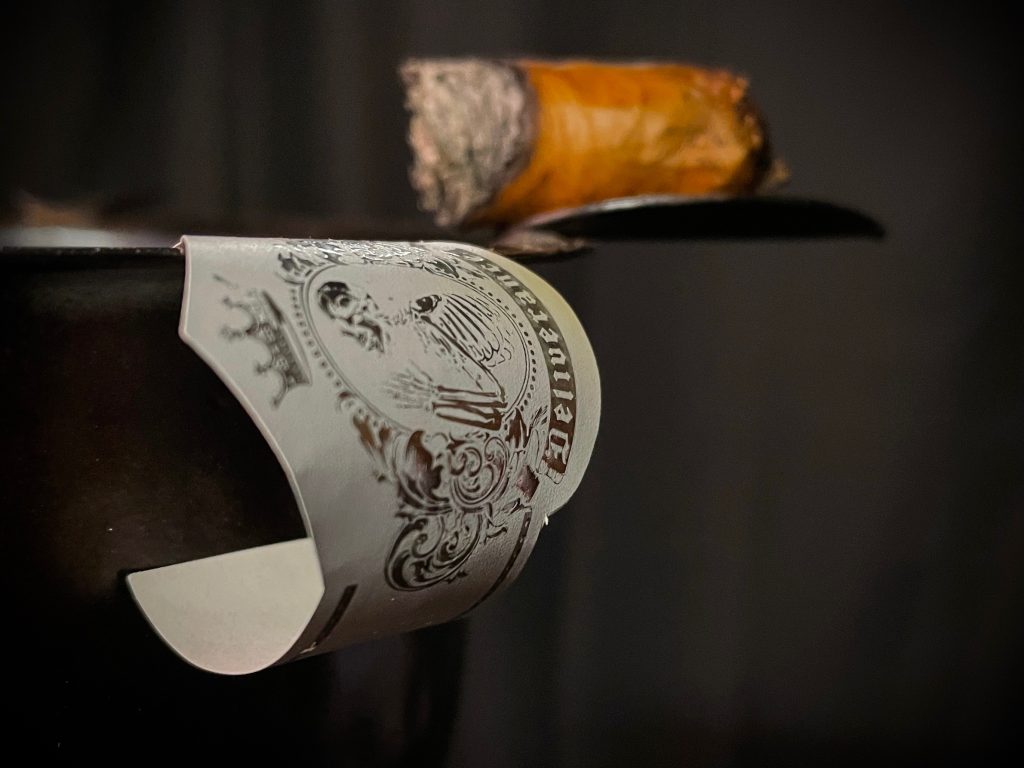 Please leave us comments on the YouTube episode page and subscribe while you're there, provide us with a review on iTunes, or be a real stud and do both! All these seemingly small gestures would be greatly appreciated as they let us know exactly what you're thinking about this sweat-soaked tidal wave of hardbodied insanity we like to call The Tuesday Night Cigar Club.
Below is tonight's full episode for both your viewing and listening pleasure. Thank you for checking out The Tuesday Night Cigar Club and we'll see you next time when we review another cigar, adult beverage, and film. May the wings of liberty never lose a feather…
Podcast: Play in new window | Download (59.6MB)
Subscribe: Apple Podcasts | RSS