It's summer time baby!!! Our first annual Summer Bikinitastic Double-Feature episode has arrived! The things we do for podcasting folks… So take a break from this ballbusting heat and settle in for what's guaranteed* to be the coolest, funniest, most entertaining three hours you'll experience this summer.


*not an actual guarantee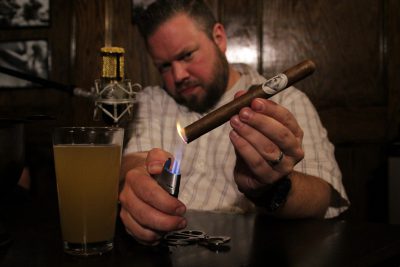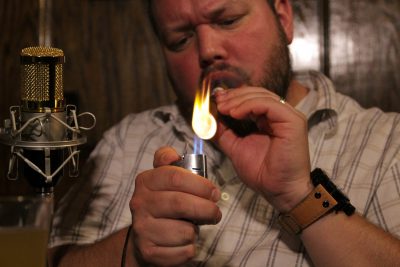 After our chat with Robert Caldwell a few months ago at CATS Fest, I was eager to dive in and sample another one of his cigars ASAP. The Eastern Standard Cream Crush is a very good looking Churchill with a darker than usual Connecticut hybrid wrapper. Tut noticed a nice sweetness on the cold draw. There was a powerful spice on the first retrohale after torching the foot and then the predominant flavor of cedar immediately took center stage. The Cream Crush is surprisingly mild, way way mild. That cedar note never wavers throughout the duration smoke and while there wasn't much in the way of complexity throughout the smoking experience, both Tut and I picked up on a faint essence of mint that we would have really liked to see emerge more.


Construction was top notch from start to finish with plentiful smoke production and zero issues. We all agreed that the Cream Crush bumped up strength-wise considerably in the final third and this took the cigar to another level of enjoyment. I believe this cigar needed a more complex, stronger beer to bounce off it than the "beer" we selected for tonight's pairing. There's always a next time. So get your ass over to Famous Smoke Shop and pick up a sampler of tonight's cigar and let us know what you think!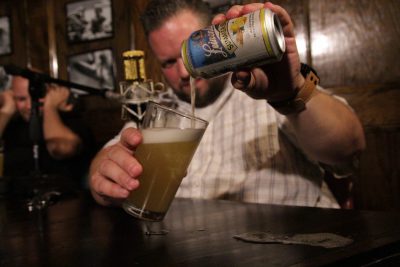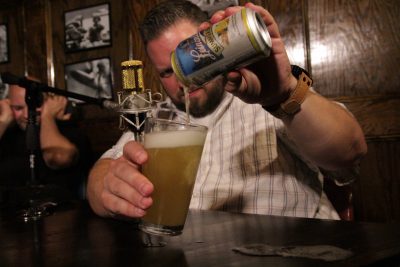 It's fortuitous that we were drinking the Summer Shandy in The Corner Of No Hope as Yak Boy accurately assessed, "This beer tastes a lot better with human tears in it". I'd say it's safe to say at this point, The Tuesday Night Cigar Club are not fans of fruit flavored or infused beer. You know it's bad when an hour into the show and we start fantasizing about mixing some vodka into the beer. While this "beer" did quench are massive thirst on this hot steamy Central Texas night, which cold beer wouldn't have? When you mix in the fact that the Summer Shandy did our cigar no favors pairing-wise… We're sadly going to have to give tonight's beverage a thumbs down. Although seeing as how millions of other people seem to love the Summer Shandy it appears as if we are in the minority but what else is new?
THE FILMS – BIKINI SUMMER (1991) & THE BIKINI CAR WASH COMPANY (1992)

I experienced some major mental OVERLOAD while programming this episode's film lineup. It shouldn't be this hard to discover and then enjoy some good ol' fashioned T&A flicks in 2016! While selecting the movies for tonight's booberiffic double-feature, I ran into road blocks at every turn. Either the flicks were unavailable to view anywhere legally (Summer Job was one prime example, which looks amazing!), or I tracked them down and the streaming service dropped the ball (avoid the FlixFling Roku channel, we rented the first two Bikini Summer movies and they played just fine WITH NO FUCKING SOUND). So after hours of blood, sweat, and tears (typical Tuesday night stuff in the Corner Of No Hope) I decided on 1991's Bikini Summer and 1992's The Bikini Car Wash Company. Here's a fun game, try to pick which images below go to which film!


Wasn't that a blast?!? If I was a guessing man, I'd say it was probably a lot more fun than watching Bikini Summer and a whole lot less fun than watching The Bikini Car Wash Company. Yeah, the crew was sadly in agreement that Bikini Summer failed to live up to its potential (naked babes! rocking soundtrack! more naked babes!) due to it lacking some key cinematic ingredients (actual professional actors, an entertaining screenplay, actual professional actors). However, where that movie came up short The Bikini Car Wash Company came up BIG. And ROUND. And FIRM… ok ok you get the picture. The Bikini Car Wash Company was a lot of fun. It had heart. It had girls giving a guy in a Speedo a sponge bath. It had hot blonde lawyers getting their clothes sucked off by a vacuum hose. It had everything!!! We had a lot of fun talking our way through this one so don't be a dweeb, click on the YouTube player or audio link below and listen for yourself. And, don't forget, everyone of us must do our part to save the beaches or there will be no more bikini movies. And that's not a world I'm interested in living in.
THE NUB

You win some you lose some. Tonight we definitely lost in the beer and pairing department and with one of the movies BUT sometimes the final act of a cigar kicks down the door and redeems the stogie and sometimes a movie about hot bikini babes washing cars (and each other!) helps remind us what it's like to redeem ourselves…and possibly our own souls.
Please leave us comments on the YouTube episode page, provide us with a review on iTunes, or do both! All these seemingly small gestures would be greatly appreciated as they let us know exactly what you're thinking about this sweat soaked tidal wave of hardbodied insanity we like to call The Tuesday Night Cigar Club.
Below is tonight's full episode for both your viewing and listening pleasure. Thank you for checking out The Tuesday Night Cigar Club and we'll see you next time when we review another cigar, adult beverage, and film. May the wings of liberty never lose a feather…

Podcast: Play in new window | Download (253.2MB)
Subscribe: Apple Podcasts | Android | RSS