I can't remember having smoked a Warped Cigars offering prior to tonight's selection but I do tend to pair my smokes with copious amounts of adult beverages so perhaps I have and just can't remember. Now that I type that last sentence out loud, that's most likely the case here. Don't judge me, have you turned on the fucking news lately? Flame on!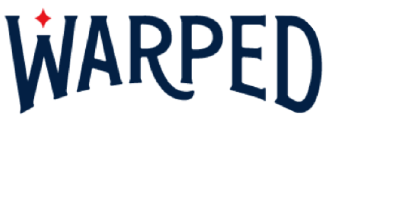 Size: 6 x 52 (toro)
Wrapper: Nicaraguan Corojo 99
Binder: Nicaraguan Criollo 98
Filler: Nicaraguan Corojo 98 & Corojo 99
Price: $9.50 (and remember when purchasing some fine Warped or other premium cigars from FamousSmokeShop.com to use your new favorite promo code TNCC20 at checkout where it will knock $20 off your purchase of $100 or more!)
The velvety brown wrapper of the Futuro Selección 109 is slightly on the lighter side and there's just the right amount of give when squeezed between two fingers. The expertly applied cap grabs your attention but not nearly as much as the decorative band which uses a combination of unique blue and orange hues that immediately sets it apart from anything else I can think of on the market. Every once in a while a cigar will catch my eye on the shelf of a local brick & mortar tobacco shop and I'll pick it up based on the appeal of its band alone. There's something so simple yet complex about the design of this band – I love it.
There's faint earthiness and a floral note present on the cold draw. Upon ignition, that earthiness comes through loud and clear via the retrohale and it's joined by a minimal amount of black pepper spice and some nice mineral. The draw is light coffee and cedar. Construction is superb with a smooth draw and straight burn line. Both strength and body are medium in the early goings.
In the second third, the mineral becomes the dominant note through the nose overshadowing the spice. The coffee flavor via the draw is now joined by a creamy component. It's all working tremendously together. Strength and body both remain in solid medium territory.
The cedar note has now joined the mineral and almost nonexistent spice through the nose and that creamy coffee element is highly pronounced on the draw as it runs solo with each puff. Damn this flavor profile is working great for me, not quite as enjoyable as the middle section but it's close… Construction continues to be solid throughout the final third with both the strength and body remaining medium.
I was thoroughly impressed with the flavor transitions in the Futuro Selección 109. The switch from cedar on the draw to its appearance on the retrohale kept me guessing and that creamy coffee note that developed in the middle portion of the cigar was off the charts enjoyable. Add in excellent construction that provided copious smoke production, a draw like a dream, and a strong ash that never dropped until I gave it a purposeful tap… Lighting a Futuro Selección 109 on fire is a fantastic way to spend 62 minutes of your life and I will certainly be seeking out more Warped cigars in the very near future.