Well here we are, folks, Episode 69! I bet you think we spend a big chunk of time this evening telling tasteless 69 jokes and finding a way to creatively work that particular naughty numerical reference into the discussion at every possible opportunity. Well you would be wrong! Give us a little credit, would you? Plus, if you'll remember we made enough 69 jokes back during the opening of Episode 59 to last a lifetime. Oh and we may make a baker's dozen of 69 jokes on tonight's show after all, I honestly don't remember due to the refreshing easy-to-drink quality of tonight's beer… yeehaw 69!!!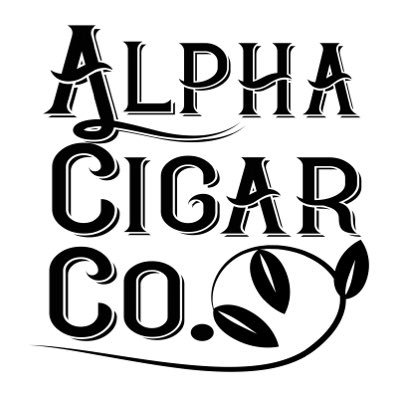 Size: 6.5 x 52
Wrapper: San Andres Maduro
Binder: Dominican
Filler: Dominican & Nicaraguan
MSRP: $9 (viewers and listeners of our show can visit Londontobacconist.com and enter promo code "TNCC" for a 20% discount)
Unlike the first Alpha cigar we reviewed many moons ago on the show, the Defuser is not infused with absinthe as this is the company's traditional maduro offering. The Defuser features an attractive dark San Andres wrapper and it's very firm when squeezed, a bit too firm unfortunately. Two out of the three cigars smoked during the show had extremely tight draws, we had to recut the caps deeper and deeper to allow decent airflow but eventually (after poking some holes in the cigar heads with a sharpened nub tool) we were officially in business…
There's mild chocolate on the draw with a surprising creaminess on the retrohale. Joining that cream through the nose is also a graham cracker note and a pepper spice that comes and goes. In other words, if you're not retrohaling this cigar you're missing out big time. The Defuser isn't a complex cigar by any means but the flavor profile that it does deliver is quite enjoyable.
In the second half, there's a ramp up on the strength which is welcomed and the spice is more consistent on the retrohale. But the creaminess is through the roof here and that's the star of the show for sure, especially the way it plays off that cocoa note. Once the draw issues were resolved, we were all quite satisfied with what the Alpha Defuser brought to the table.
FINAL TNCC SCORE = 88
Saint Arnold says "our goal was to create a dark yet refreshing beer that would pair perfectly with a plate of enchiladas" when discussing their Santo beer but little did they know that they'd also create a beer that pairs perfectly with a Mexican San Andres wrapped cigar. This refreshing black Kölsch style beer (essentially it's brewed using a Kölsch recipe with the addition of Munich and black malts) is absolutely delicious. There's a nice crispness on the front end with a pleasant maltiness on the back and subtle but tasty caramel in the middle. We like to say often on the show "this would be a great summer beer" but I think this is our first great "spring beer". It's light but it still has those unignorable flavors from those dark malts. Enchiladas, cigars, pecan fucking pie, I'm convinced that the Santo would pair beautifully with almost anything.
At one point in tonight's film, old legendary stuntman Jocko Doyle tells his protege Burt Reynolds, "You oughta drink more. Nothing hurts when you're numb." Which is fantastically sound advice, and a lifestyle philosophy that the Tuesday Night Cigar Club has clenched on to with both hands for years in fact, only in this instance it falls on deaf ears with Reynold's Sonny Hooper because there's just no way in hell that he could possibly drink any more than he already does! This guy performs one ten minute stunt a day and then drinks for the next twenty hours!
Seriously, Hooper pours whiskey into his coffee mug before stepping out on to the film set every morning and then when a young and up and coming stuntman – who has never drank alcohol a day in his life – asks him to share some professional wisdom Hooper drives him out to the beach to get him fucking hammered!
And it's all played as lighthearted, harmless, good times. The way it should be! Next time somebody tries to, once again, arrange a group intervention for your tipsy heroes at The Tuesday Night Cigar Club (or as it is soon to be renamed The Tuesday Night Burt Reynolds Fan Club) we're just going to pop Hooper* in the dvd player and hand them a beer.
* PRODUCTION NOTE: Do NOT purchase the dvd of Hooper available on Amazon Prime, it is either a bootleg or just insanely poor quality (low barely audible volume, no chapter stops, etc). It appears to be just a rip of a VHS copy. You've been warned friends!
69!!! Sorry, so sorry, I just had to shout it out one last time as we won't be able to whisper those glorious two digits for another one hundred episodes. And let's face it – the chances of us making it to Episode 169 is a long shot at best unless there's some remarkable advancements made in the world of modern science.
Please leave us comments on the YouTube episode page, provide us with a review on iTunes, or be a real stud and do both! All these seemingly small gestures would be greatly appreciated as they let us know exactly what you're thinking about this sweat soaked tidal wave of hardbodied insanity we like to call The Tuesday Night Cigar Club.
Below is tonight's full episode for both your viewing and listening pleasure. Thank you for checking out The Tuesday Night Cigar Club and we'll see you next time when we review another cigar, adult beverage, and film. May the wings of liberty never lose a feather…
Podcast: Play in new window | Download (96.2MB)
Subscribe: Apple Podcasts | RSS