Here for your viewing pleasure is a clip from Episode 93 of the Tuesday Night Cigar Club podcast! On tonight's show the crew reviewed the Glass Top Humidor from Memorable Retirement Gifts.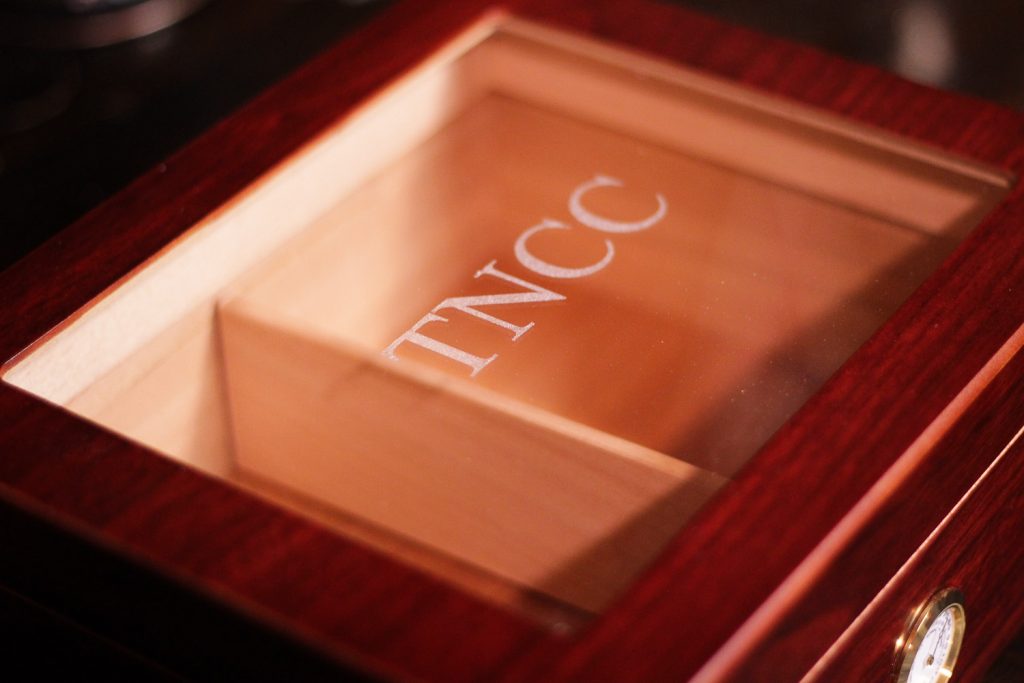 Made of macintosh oak with a mahogany walnut finish, keep his stogies fresh and handy in this humidor that can hold from 25 to 50 cigars. It has a tempered bevel top and makes use of SureSeal technology to make sure it is properly sealed for storage. The humidor comes with 1 round humidifier, it's felt lined, and has a divided interior for maximum versatility. Personalize this gift by choosing from 3 monogram designs of 1 line up to 15 characters. We were all impressed with this piece and we think you will be too!
Click the links below and check it out!
https://memorableretirementgifts.com/collections/cigar-accessories/products/craftsman-humidor